Michael Phelps' genius summed up in one photo
They say that a picture paints a thousand words.
And that is certainly the case with the below photo from Michael Phelps' 200 metres individual medley final.
The talk before the final was of the Ryan Lochte showdown but, in truth, Phelps was imperious.
And the below photo sums up his genius.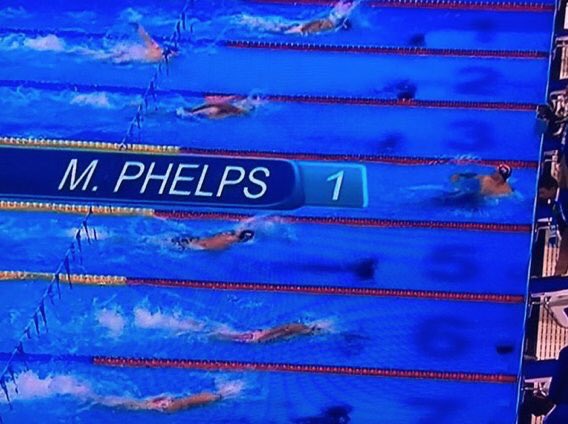 The 31-year-old was so far ahead of his peers that he had time to turn around and check the scoreboard while everyone else was still swimming.